News
It's the Official Opening of Spring Season! Here are 34 Great Things to See & Do This Week!
27/04/18

APRIL 27
JAZZMANIA - MIKE GRACE QUINTET
THE BLUE MOUNTAINS
Mike Grace is searching out the best numbers for you in his Dance and Jazz Book ,which may include dance numbers like One O'Clock Jump, Moon Dance, Blue Bossa or Moten Swing. If you want to hear great Jazz Classics such as Lullaby Of Birdland, Stars Fell On Alabama or What's New, you'll be at the right place. More Info
APRIL 27-28
SING! MUSICAL FUNDRAISER CONCERT & SILENT AUCTION
CLEARVIEW
The Clearview Community Theatre is proud to present "Sing!" Fundraising Musical Concert and Silent Auction on April 27th & 28th at 7pm at the Clearview Community Church in Stayner. More Info
APRIL 28-29
LIVE MUSIC AT CRANBERRY VILLAGE
COLLINGWOOD
Free Live Entertainment on Fridays and Saturdays from 9:00 -11:30pm
at Memories Restaurant & Bar located at Cranberry Golf Resort.
APRIL 28
JAZZMANIA - FULL CIRCLE BAND
THE BLUE MOUNTAINS
Join us for a dinner buffet at 7pm with the Full Circle Band $45 or at 8pm for Music $10. 15 Harbour Street, Maiolos, Thornbury. More Info
APRIL 28
29th ANNUAL MOTHER OF ALL YARD SALES
COLLINGWOOD
All money raised goes into youth related projects within Collingwood. There will be a $2 entry fee until 10am. Make sure to bring cash with you as there are no ATM's on site. More Info
APRIL 28
TREVOR MACKENZIE BAND
MEAFORD
Trevor MacKenzie & drummer Mike Weir have set out to continue their explosive blues/rock tradition
as they explore the deep roots of their long-time musical
partnership.Don't miss them at The Meaford Hall on the 28th! More Info
APRIL 28
FULL MOON GATHERING
MEAFORD
An evening of enchantment at the Barn Co-op in Meaford.
Beading workshop, Drumming circles, Herbal Dream Pillows, Tarot card readings, Tea ceremonies and more! More Info
APRIL 28
A TRIBUTE TO TINA TURNER
WASAGA BEACH
Ranked as the #1 Tina Turner Tribute in the world.Karen Durrant recreates the excitement, look and performance of the legend Tina Turner with an endless high energy
recreation both physically and vocally of the Queen of Rock n' Roll.
The Olde' Town Terrace brings you once again a Dinner
Show and Dance not to dissappoint. More Info
APRIL 28
ELMVALE MAPLE SYRUP FESTIVAL
SURROUNDING AREA
Art & Craft Show, Log Sawing Competition, Pancake eating contest,Vendors, Sugar bush tours & Tons More! More Info
APRIL 28
THE REVEREND PEYTON'S BIG DAMN BAND
COLLINGWOOD
Southern Indiana-bred singer-guitarist Reverend Peyton is the bigger-than-life frontman of Reverend Peyton's Big Damn Band. Don't miss them at The Simcoe Street Theatre on the 28th.
APRIL 29
INNER GODDESS CIRCLE ~ EARTH EMPRESS
COLLINGWOOD
A 7 Month Inner Goddess Circle Designed for the Woman Desiring to
Embody her Divinity. Join Sanctuari on a journey to awaken your
sacred feminine essence. More Info
?
APRIL 29
LIVING WITH COYOTES - PUBLIC INFORMATION SESSION
COLLINGWOOD
Lesley Sampson, founding executive director of Coyote Watch Canada, will speak about coyote behaviour in an urban environment, the ecological role they play in the community, and how to prevent human-coyote conflict. More Info
APRIL 29
IN THE WRITER'S STUDIO WITH MICHAEL REDHILL
COLLINGWOOD
Simcoe Street Books presents, IN the Writers' Studio with Michael Redhill. Please join us for the Spring Installment of In the Writers' Studio when we welcome Giller-award winning author Michael Redhill to the stage. More Info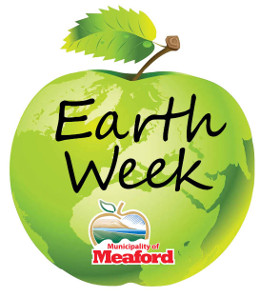 UNTIL APRIL 29
EARTH WEEK
MEAFORD
Once again the Municipality of Meaford, in conjunction with a group of volunteers, will be hosting various events around the
Municipality during Earth Week. Visit meaford.ca for a full listing of events. More Info
UNTIL APRIL 30
SENIORS ROCK & BOWL AT GEORGIAN BOWL
COLLINGWOOD
Seniors League is on every Monday (12:30pm) & Tuesday (1pm).
Exercise! Laugh! Use your Noggin'! Be Social! More Info
MAY 2
ROOST WINE COMPANY OPENING DAY
THE BLUE MOUNTAINS
The 2017 Vintage is getting ready for the bottle and we're already gearing up for the summer season.We will be re-opening the tasting room Wednesday May 2nd! New summer hours will be Wednesday to
Sunday, 12pm to 6pm. More Info
MAY 3-5
THE CLASS REUNION
THE BLUE MOUNTAINS
Thornbury community center presents: The Class Reunion - by Joh Mann
$40 ticket include dinner and the show. 70s Costumes or outfits are highly encouraged and the ticket may be purchased online or in person at the Thornbury Pharmasave. More Info
MAY 4
LEADERCAST 2018
COLLINGWOOD
Living Water Resort & Spa Presents: Leadercast 2018 (Live Internet Simulcast). In order to become those leaders to the outside, we have to
lead ourselves first. We must walk the walk. It's like the flight attendants
tell us: "Please remember to wear your own oxygen mask before helping
others." Leadercast will focus on that very concept. More Info
MAY 4
CHI-CHEEMAUN'S FIRST RUN OF THE SEASON
SURROUNDING AREA
The first cruise from Tobermory to Manitoulin Island is May 4th at
8:50am! Visit their website for fare & schedule information.
MAY 4
RIK EMMETT
MEAFORD
After five decades in the biz, the adjectives 'prolific' and 'eclectic' frequently pop up in Rik Emmett's profiles. Following over a dozen platinum albums from his Triumph years, he's produced 19 more as a non-platinum indie, ranging from rock to blues to jazz to
folk to classical. More Info
MAY 5
CARLOS DEL JUNCO & THE BLUES MONGRELS
COLLINGWOOD
Carlos returns to the SST with his new 2018 CD "Hang On"
Simultaneously sophisticated and raw, his playing blurs the
boundaries between blues and jazz (hence the name for his
band "The Blues Mongrels").
MAY 5
ONLY THE LONELY: A TRIBUTE TO ROY ORBISON
MEAFORD
Featuring operatic tenor Elton Lammie who has won dozens of talent competitions in Canada and the USA, and is one of
very few Roy tribute artists in the world that sings the songs
in the original keys. More Info
MAY 5
THE CURTAIN CALL BALL
COLLINGWOOD
Come celebrate theatre with Theatre Collingwood!
All proceeds go to support our 2018 theatre season & youth drama programs. Live & silent auction. More Info
MAY 5
STAYNER KINSMEN DUCK RACE
CLEARVIEW
The 7th Annual Stayner Kinsmen Duck Race at the Kinsmen Park, Brock St., Stayner. 9 -3pm. Event includes BBQ, scavenger hunt, silent auction and many more activities. Corporate duck race at 1 p.m. Main event to follow. More Info
MAY 5
BREWER'S BACKYARD BEER FESTIVAL
COLLINGWOOD
Collingwood Brewer's Backyard will feature breweries from Collingwood and the GTA including Side Launch, Collingwood Brewery, Northwinds, Wasaga Beach, Creemore, Red Thread, Shacklands and Great Lakes Brewery. More Info
MAY 5
GREAT LAKE SWIMMERS
CLEARVIEW
Location: Avening Community Centre. Tickets – $30 in advance or $35 at the door.Doors open at 7 p.m. Show starts at 8 pm. Cash bar and food available. More Info
MAY 5
SAINTE MARIE AMONG THE HURONS OPENING DAY
SURROUNDING AREA
Located near Midland, this world-renowned reconstruction illustrates the interaction of the French and Wendat nations. Visitors get a unique opportunity to see the earliest Canadian pioneer life,
through guided or self-guided visits, school group
tours, interactive education programs, special events, and
corporate functions. More Info
MAY 5
SPRING CLEAN UP
MEAFORD
Join Baggy at the Meaford Harbour pavillion to take part in the first annual Meaford Spring Cleanup!
You will be provided with equipment and training to help collect garbage
and recycling from Meaford's beautiful waterfront and public
spaces. More Info
UNTIL APRIL 30
SAVE $30 OFF AN ECO ADVENTURE TOUR
THE BLUE MOUNTAINS
Reserve before April 30, 2018 and save $30-OFF Eco Adventure Tours at Scenic Caves Nature Adventures scheduled between May 5 – October 28, 2018. More Info
UNTIL MAY 18
SPRINGLICIOUS @ OLIVER & BONACINI
THE BLUE MOUNTAINS
From April showers to May flowers, Springlicious is the perfect way to kick off the season! Featuring dishes such as spicy Kolapore Springs trout cakes, pesto chicken piadina and mezze rigatoni.
UNTIL MAY 26
BMFA JURIED ART SHOW
COLLINGWOOD
The annual Juried Art Show is one of the signature events sponsored by the BMFA. Our mission is to promote, showcase, and award exceptional artists and artisans. More Info
UNTIL JUNE 2
8 FOR 8 @ GEORGIAN BOWL
COLLINGWOOD
Time to sign up for the new session of 8 for 8! It's a great way to introduce kids to bowling. 8 weeks long and only 45 minutes each session! FREE bowling ball included for 1st timers. More Info
NOW OPEN
REGISTRATION FOR SAIL GEORGIAN BAY
MEAFORD
Meaford Sailing School-Sail Georgian Bay, the sailing school in Meaford
is now registering students for the summer 2018 sailing program! This is
a fantastic way to introduce your kids to sailing in a safe environment. More Info
BLOG IT!
Rolling out on a weekly basis is the new Visit South Georgian Bay Blog! Check it out for all the to do's and tid bits to make your week brighter.
Click here to get in the know!
http://www.visitsouthgeorgianbay.ca
download the free Adobe pdf reader at
get.adobe.com/reader
All documents found on our website can be made available in other accessible formats where practicable and upon request.